Step 11 of a digital strategy: developing a social media strategy
Social media is now becoming a valuable asset for businesses operating digitally. In the past, one of the most common questions used to be, "why do we need to be on social media," whereas, businesses are now beginning to shift their thoughts towards, "why aren't we on social media".
According to a recent report by Yellow, Businesses are actively taking part in social media with 45% of business monitoring social media at least once a day and 80% doing it weekly.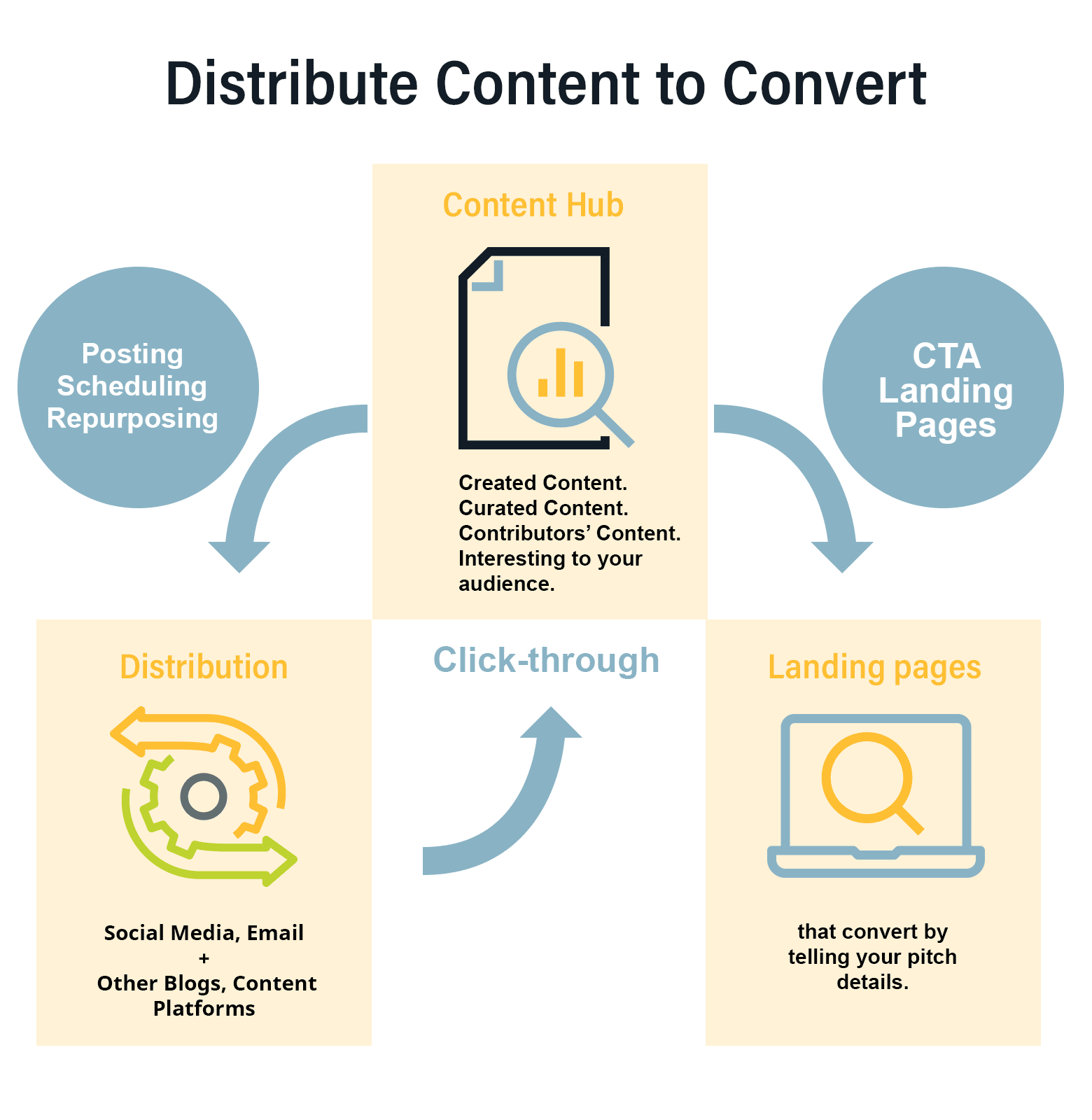 More businesses are using social media as a primary driver for sales, marketing and as a distribution network for content. To ensure it is effective, your social media strategy needs to be aligned with your digital and business strategy from the start.
An effective social media strategy will enable your business to succeed and achieve: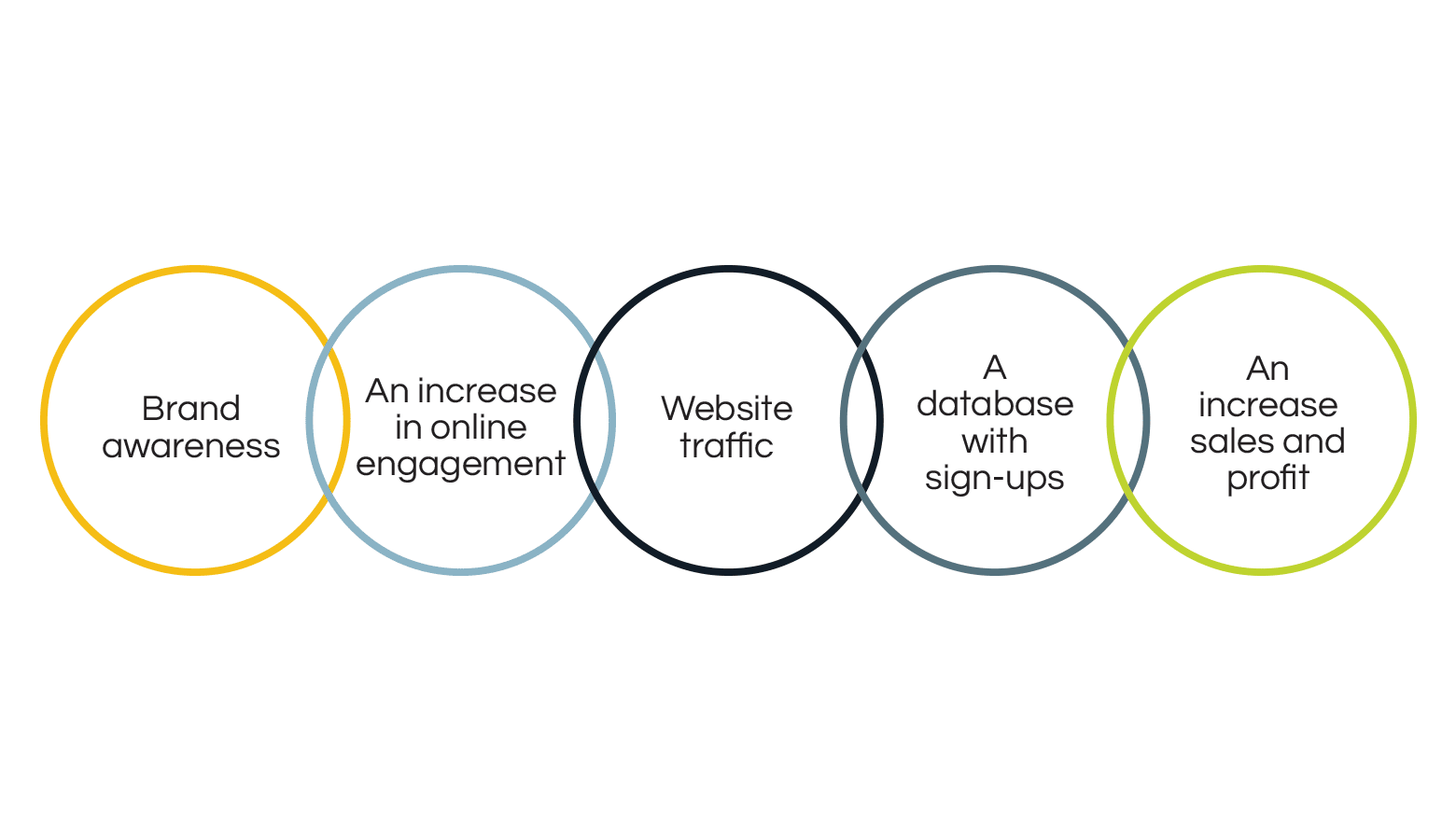 When it comes to building a social media strategy, there are a few steps you should follow to ensure your business is on the right track.
Step 1: highlight your direction and choose suitable platforms
While there are a number of social media platforms, each have their own point-of-difference and features that could either benefit your business' social strategy or bury it. When considering what platform to use for your overall strategy, take the below into consideration and ensure it aligns with your goals and objectives.
Facebook: is the most popular social platform with over 2.2 billion users worldwide. Used primarily to share personal information and also as a source of information and news. It is very effective for advertising general information with a lot of flexibility around advertising formats. It has limited organic reach, however, an extremely powerful advertising platform.
LinkedIn: is the world's largest professional network with over 546 million users, 19 million companies and over 17 million opinion leaders. LinkedIn is primarily used to share industry information, updates with regard to research and development and general company updates. You have a strong ability to reach your audience organically and it is a constantly evolving advertising platform.
Instagram: have over one billion users on Instagram, with the majority between the ages of 18 and 34. It is a fantastic way of engaging your audience with visual and creative content and an extremely powerful tool to be used in B2C markets, particularly with products targeted at youth. You are able to achieve high levels of organic reach and a strong follower base (influencer marketing), however, it currently has limited advertising functionality and can be difficult to drive key actions.
Twitter: is a fast-paced platform that has 6,000 statuses posted every second. It can be extremely valuable with regard to building a personal brand (rather than a business brand) and is a very direct way of communicating with your users. Though, reach within Australia is limited.
Pinterest: has been seen as a platform for businesses to gain inspiration through the visuals shared. Pinterest also helps businesses, which have a product to sell, gain brand awareness and new leads while converting browsers into buyers.
Snapchat: is an advertising platform driven by fast digestible video and images, which has over 400 million users worldwide. The fast nature of the program makes native advertising very difficult, however, it can be useful for creating virility for competitions or driving brand awareness. 71% of Snapchat users are under 34 years old – content must be tailored to this. The least transactional channel despite its ability to drive users to websites (it has a built-in website browser) advertising platform is sophisticated – no organic reach capability.
Once you understand what each platform can deliver, ensure the one(s) you choose meets the following criteria before you invest time and money.
Is your audience here and are they active?
Can this platform help achieve your business goals?

Step 2: audit your current social media presence
When structuring your social media strategy, perform an audit on all of your business' current social assets and their performance to date. A few considerations to take note of during the audit are:
How does your social media presence compare to your competitors;
What content and advertisements are working, and what's not;
What one of your platforms does your target market currently use most?
If you currently don't have any social media assets, take this step to perform an audit on all of your previously produced content that could be stored on your website. This allows you to build a bank of assets before moving forward with the overall strategy.
Step 3: build an audience
Social platforms each have their own unique demographic, behavioural and predictive targeting mechanics. This allows you to create highly targeted audiences that are relevant to your business and its products or services.
Understanding your audience and marketing personas is an important step in leveraging your social accounts' full potential. Knowing who you want to target across the channels also allows you to create content that they will find engaging.
Knowing your audience allows you to develop content tailored to their pain points and interests. Your audience can be clearly defined, identified and filtered in a number of ways on social.
An example of Facebook audience building and targeting includes:
Demographic: age, gender, location, education level, job title, industry;
Interests: business interests, entertainment interests, food and drink interests;
Behavioural: employment status, technology proficiency, primary email domain and purchase behaviour.
You can utilise the different social analytics platforms to optimise your audience, your strategy and better target your social ads and content on an ongoing basis.
Step 4: create content to drive strategic outcomes
Social media allows you to engage with your audience, distribute your website content and place relevant ads in front of the right individual. Content is what fuels social media, so it is important that it is of high quality and of course engaging.
Test a range of different content formats to determine what works best for what audiences because people will engage best with different content. Here are some examples of content you can share:
Interactive content (polls, quizzes, surveys, user-generated content);
Visual content (video, customised and professional photos, infographics);
Incentive content (giveaways and competitions);
Relatable content (memes, giphys, quotes);
Live streams (live video).
You can also link to your website's blog posts, infographics, company news, interviews and case studies on your social accounts. Producing social content that has links back to your website will help build your site's traffic and can boost your SEO presence, so ensure your website is updated and user-friendly.

Step 5: develop a cost-effective distribution plan
Social platforms can be one of the most cost-effective ways of distributing content to a qualified audience. On some social platforms posting content organically, and for free, will ensure your followers receive it, but the overall reach and engagement will be limited. Though for example on Facebook, organic posts are less successful as it is only delivered to 2% of the audience.
The real power of social platforms is the AI-driven targeting algorithms within their respective ad networks. These algorithms allow you to effectively target and event predict who your target audience should be. Leveraging paid media/sponsored media is the most powerful method of advertising and distribution across social.
Social media advertising platforms allow you to qualify and create audiences beyond your fan base. You can then deliver digital ads and content to your audience directly and to those you already know may be interested in what you offer.
Some of the platforms that can be used for distributing are:
Facebook advertising platform (including Instagram);
LinkedIn Advertising;
Twitter Ads;
Snap Ads;
YouTube Advertising (within Google Ads).
Once you have distributed your content through the above tools, you can leverage the data collected from the campaigns and use it for targeting purposes for future content and advertising.
Step 6: have a community management plan in place
Community management is about relationships and how your business seizes opportunities to interact with your audience across your social media accounts. It allows your business to be proactive and reactive to your audience. This overall task should be delegated to an employee or a team within your business who have an understanding of your social strategy, goals, objectives and the nuances of your audience.
To assist with community management, your business may even consider investing in online Chabot's. A Chabot is a computer program or artificial intelligence that fulfils a conversation with an individual via pre-set textual methods. Chatbots are useful in certain situations and may not be beneficial in all circumstances.
When executing your community management plan, ensure it incorporates your crisis management plan. As explained in our previous blog, a crisis management plan is a process your business should follow to deal with a sudden situation that could threaten, affect or harm your organisation.
This document allows your community management team to act quickly and provide responses if a situation were to break out and occur across your social media accounts. The crisis management plan would highlight scenarios, their risk level and legally approved responses so your community management team can tame the threat.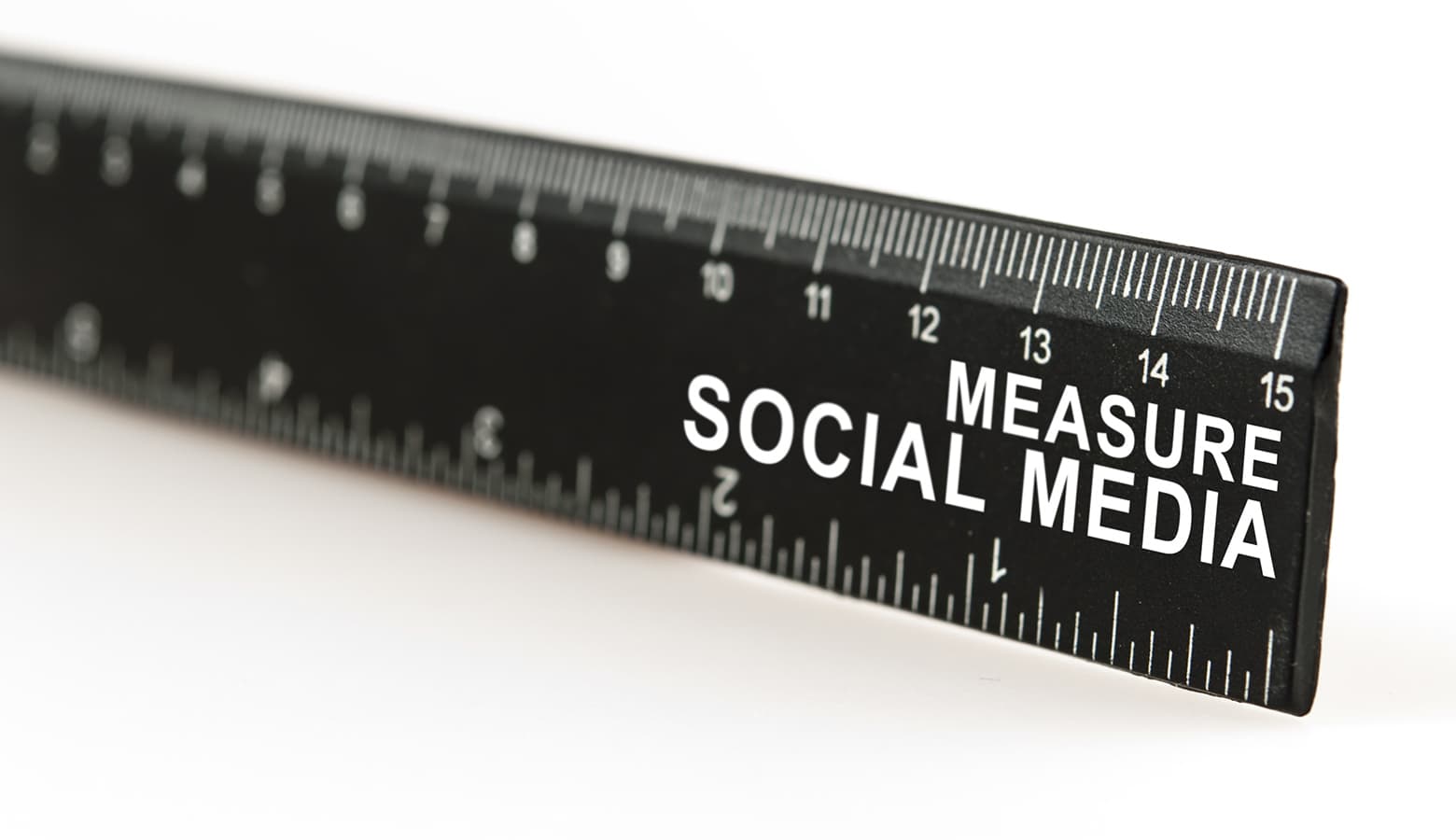 Step 7: track, report, analyse and optimise
A great social media strategy should be dynamic. It should be adaptable and optimised to keep aligned with the platform algorithm changes and customer demands. Once you have executed your strategy, you need to keep track of the performance of all of the distributed content including your ads within the social channels you're playing in.
Tracking your results and then analysing the data gives you the opportunity to test different posts and campaigns, allowing you to see what resonated with the audience. By building monthly performance reports, you can use the data to re-evaluate your strategy on a regular basis.
A few metrics to consider measuring within your reporting could be:
Conversion rate;
Time spent on the website from the social source;
Bounce rates;
Cost efficiencies;
Audience frequency and fatigue;
Reach;
Brand mentions;
Total shares.
Performing ongoing optimisation on your content or advertisements allows you to make changes to ensure the best and most effective results are achieved. The optimisation can come in the form of altering your ad targeting, budget, design or format, as well as changing headlines, preview text and copy.
Constant reporting, testing and optimisation allows you to understand what works and what doesn't, so you can refine your strategy in real time and achieve the best results as efficiently as possible. Gathering of data also allows you to develop an understanding of your audience's intent when viewing and engaging with your digital content.
Conclusion:
As part of an overall digital strategy, many businesses are now opting to promote themselves across social media. Six in 10 businesses in Australia building a presence across social, developing an overall strategy has never been more important.
This step of creating your strategy will help you develop and distribute engaging content across your accounts that can then be reported on and analysed for optimisation. It also allows you to produce relevant advertising campaigns that can achieve a better ROI.
If the process is followed, it will facilitate the creation of a true digital asset, facilitating sales growth, brand awareness and a positive brand perception for your business.
Want to get in touch?
Fill out the form below and let's talk about your next Digital Strategy.