Step 12 of a digital strategy: implementing a SEM strategy
Getting your message, product or service in front of your customers can sometimes be hard. If you want to achieve website results organically on search engines, you could be waiting months or even longer.
That's why many businesses are beginning to invest in search engine marketing (SEM) as part of their digital strategy. SEM is a form of paid advertising that promotes websites by increasing the site's visibility on search engine result pages.
SEM is the application of text-based advertisements that appear at the top of the search result pages and can be distinguished by the inclusion of an 'ad' tag. These ads are triggered and filtered by the keywords and query that's been entered into search engines by the end-user.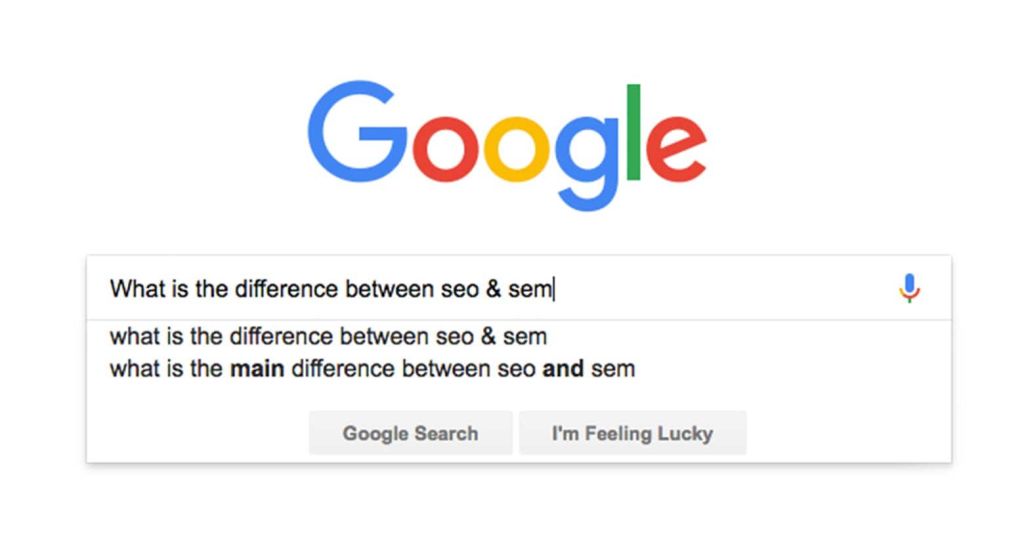 What is the difference between SEO and SEM?
While both strategies can be implemented to boost website authority and traffic, they are both very different in their own ways;
SEO: you earn a free spot on the search results pages through relevant keywords and optimised website pages and images. While you don't pay for traffic and clicks to your website, it's a powerful way to drive traffic throughout the funnel.
SEM: you need to bid and pay for your position on the search engine result pages. This can be a cost-effective way to drive early customer interactions as well as conversions at the bottom of the funnel. It also allows you to feature at the top of the search pages through a bidding system.
While SEM is a commonly used reference, the advertising method can also be referred to in a number of different terms, depending on the business, digital marketing team and managers. Terms that may refer to SEM activities can be:
Paid search advertising;
PPC (pay per click or pay per call).
SEM and SEO can work in conjunction with each other to drive your business objectives. A well-constructed SEM strategy can also boost your website's SEO efforts by generating qualified website traffic and engagement. This shows the search engines that your website is reliable and should be considered a subject matter expert for the phrases it is ranking for.
Benefits of SEM and what it can do for your business
An SEM strategy can be a powerful way to drive traffic to your website, as well as generating brand awareness and digital real estate acquisition. SEM allows you to position your advertising and messaging in first place on search engines, above organically ranked websites.
By targeting the right keywords, SEM allows you to place an ad in front of motivated customers who are ready to convert. By understanding the customer decision-making process and the corresponding search queries, you can make sure that your ad appears when the customer has entered a purchasing mindset; ensuring that your business' offering is in the right place, at the right time. No other advertising method can do this, which is why it's an effective and powerful way to grow your business.
With SEM, you also have the ability to geo-lock specific regions and postcodes, if you understand where your audience may be. This method of targeting can help convert leads for your business while also clearly identifying a return on investment for your advertising efforts, as opposed to billboard or radio ads.
Importance of your keyword research
Ensuring you are optimising your website and its content with the right keywords is important for your overall SEO rankings. But finding the right keywords to target in the first place is also fundamental to your SEM strategy.
Keyword research is an important component of your SEM strategy because it allows you to predict what your audience is searching for and generate ads that answer the specific queries that they are entering into the search engine. That is why you need to conduct a comprehensive overview of your keyword strategy prior to executing your SEM strategy.
During the research stage, you can use online tools such as, SEMrush, Google Keyword Planner and Ubersuggest to identify what key terms are being searched in relation to your services or products. These tools will also highlight monthly search volume, long-tail keywords, bidding costs and competition levels.
When highlighting what keywords to select as part of your SEM strategy, ensure the ones chosen show high search volume or high commercial intent. These keywords either highlight a popular topic or that the searcher is researching a solution for their problem and is likely to convert.
Some high commercial intent keyword phrases could include:
Buy;
Discount(s);
Deal(s);
Coupon(s);
Best;
Free shipping.
You should also use this opportunity to identify any negative keywords that you want to be excluded from your bidding. Negative keywords are terms that are highly unlikely to result in a conversion for your business. An example of negative keywords could be 'free' when you are offering a paid for service.
While developing knowledge on keywords related to your own business is important, it is also beneficial for you to have an understanding of keywords your competitors are ranking for or bidding on. This then allows you to use your SEM strategy to bid on your competitor's keywords.
Your competitor review also allows you to identify any content gaps that your competitors are developing and you are yet to focus on. This then feeds into your content strategy, ensuring your content resonates with what your audience is searching, making your website relevant.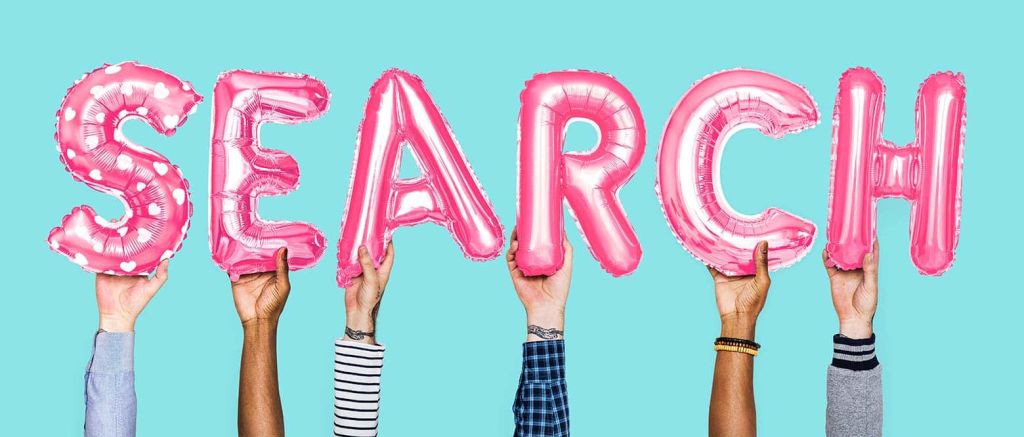 SEM platforms you can use
To execute SEM advertising, there are a number of search engines that can be used:
Google: AdWords;
Bing: Bing Ads;
Yahoo: Search Ads;
Baidu: Baidu Advertising.
Bidding prices and costs may also vary depending on the search engine through and the demand that they can demonstrate.
How your SEM can be structured
SEM campaigns can come in a variety of formats including:
Text-based ads;
Product listings (visual and includes pricing);
Call only ads.
The standard structure for SEM campaigns comprises a number of distinct elements:
Ad account: linked to the business you are advertising for;
Ad campaign: which focus on similar products or services;
Ad groups: where each ad campaign can be further subcategorised with one ad group focusing on one particular keyword and the other on a different keyword.
The targeting options you have access to include:
Keywords – the words associated with your search enquiry;
Audiences – custom or affinity audiences that you can pull through from Google Analytics; for example, users who have visited a specific page on your site;
Demographics – an audience who are of similar age or gender;
Topics – an audience consisting of users who have a similar interest in a particular topic, brand, interest.
Search ads can be made up of the following components:
Ad text – how you sell your service or products within an ad;
Landing page – where you direct your customer following their link click;
Sitelink – more links included in your ads, taking customers to specific pages on your site. These can be your store hours or a specific product. By adding site link extensions, Google appreciates that you are trying to assist the user in the search process by making it easier for them to find what they are looking for. This improves your quality score and ad rank;
Call-only ads – are designed to encourage people to call your business. They only appear on devices that make phone calls. When a potential customer clicks your ad, the ad places a call to you from their device.
Call-out extensions – are used to promote unique offers or promotions to shoppers, and display information that would be of value to the user. A few examples are 'free shipping' or '24 hours' customer service'. The callout extensions highlight your business offering and are customisable to suit different hours, days or seasons.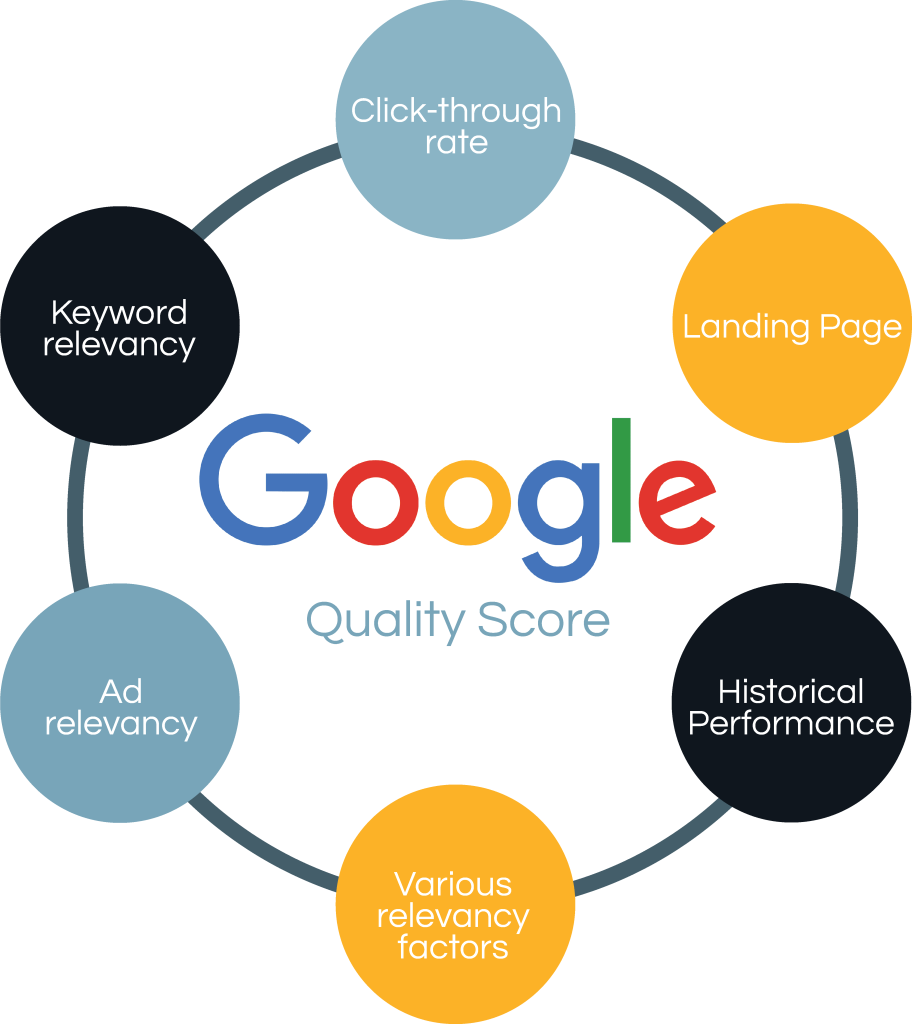 How the Ad Auction can affect your SEM placing and the factors to consider
Whenever you are executing an SEM advertisement, the content is evaluated by an Ad Auction performed by the search engine. Ad Auctions determine whether or not your ad is published, its position on the search result pages and how much it would charge you for the result.
According to Google, their automatic Ad Auctions take a number of factors into consideration:
When someone searches, the Google Ads system finds all advertisements that contain the matching keywords.
Then, out of the successful ads, the system ignores any that aren't eligible, that target a different country or are disapproved based on a policy violation.
Of the remaining ads, only those with a sufficiently high Ad Rank may show on the pages.
Ad Rank is a combination of your bid, the quality of the ad and landing page, the context of the person's search and the expected impact of extensions and other ad formats.
When placing your ad through the relevant platforms, there are three main factors to consider:
Your bidding amount – the amount you set as your bid, informs the search engine that it is the maximum amount you're willing to pay for a click on your ad. This amount can be changed at any time and can be defined by your set digital objectives.
The quality of your ads (quality score) – for example, Google Ads looks at how relevant and useful your advertisement is, as well as the linked website to ensure it is relevant to the searcher.
The expected impact from your ad extensions and other formats – search engines, such as Google, estimate how extensions and other formats will impact your ad's performance.
Quality Score is Google's rating of the quality and relevance of both your keywords and PPC ads. It is used to determine your cost per click (CPC) and multiplied by your maximum bid to determine your ad rank in the ad auction process. Quality score can help you achieve higher ad rankings and lower costs. Combined, these factors determine when and if your SEM advertisement will appear to potential customers during their search inquiry.
Conclusion
Search Engine Marketing campaigns are an extremely effective way to boost sales for your business, develop a digital presence and authority within your domain. It allows you to place your business and its offering, in front of your customer at the right time to influence their behaviour.
While the overall SEM strategy can be a cost-effective campaign driver, you need to ensure the keywords you're bidding on are relevant to your services and that the formats and structure are appropriate and digestible. By ensuring this, it will boost the overall success of your advertisements and cost via the ad auction segments, as they will be positioned higher on the search pages and deliver stronger returns.
Want to get in touch?
Fill out the form below and let's talk about your next Digital Strategy.