Step 2 of a digital strategy: analyse your research
A digital strategy establishes the overall direction that your business will follow on a digital level. That is why it is important you execute each step of building the strategy thoughtfully. In step one of a digital strategy: research and information gathering, we went into great detail about why it is important you take some time to research your business, your competitors and the industry that you play in.
After gathering all the necessary research, you need to analyse it. In this step, you will discover any gaps or niches that your business may have missed, as well as the results from your SWOT analysis and Porter's Five Forces assessment. It is also the opportunity to consider business alignment before moving onto the development of your digital strategy.
1. Analyse your observations
After collecting all the information relevant to your business and the assets you currently use, spend some time analysing it in detail. By performing this step, you will develop an understanding of what needs to be improved within your products, services, website and social media channels. Some improvements could include altering what you currently offer to your customers, building a mobile-friendly website and increasing your site's time-on-page.
2. Look over the SWOT and Porter's Five Forces assessment
In step one of your digital strategy, you needed to perform a SWOT and Porter's Five Forces assessment on your business, and your competitors. Now, you need to look over the results. The SWOT analysis would have identified your company's internal strengths and weaknesses, as well as any external opportunities. While the Porter's Five Forces assessment would have outlined your company's position within your industry and the degree of competition, which you may be confronted with. These results allow you to prepare your business for the future, both short-term and long-term.

3. Highlight any gaps within your business
Once you have thoroughly examined your SWOT and Porter's Five Forces assessment, you would have become aware of any gaps within your business. These gaps could be that your website is providing a negative user-experience and forcing people to bounce off your pages; or that your current digital plan isn't working as well as you once thought. Communication between your business and audience, as well as consumer trust, could also be gaps that are discovered during this step. By discovering these early on in your digital strategy, it provides you with an opportunity to develop a plan on how you could close the gap between you and your competitors.
4. Outline niches and disruptors that have been covered and missed
Assessing your research also identifies any niches within your industry that your business has either covered well or missed completely. It will also allow you to become aware of any possible industry disruptors, which may affect your business and its services. By reviewing this section of your research, it allows you and your team to become aware of what to keep your focus on in the short and long-term. By developing this sense of understanding, your business can be a step in-front of any changes that could occur within your sector, giving you time to make adjustments and changes. This also means your business remains ahead of your competitors.
5. Assess and alter target audience
During your research, you may have discovered that your target audience is no longer responding well to your business' services, products and goals. After acknowledging this, you need to adjust your target audience to fit your company's current offers. To define your target audience, analyse your most up-to-date customer database and the services and products you offer. If questions are raised, you may need to deep dive into your business' data. Once you have established an understanding of who may be interested in or purchasing your services, select specific demographics you want to target. You can then develop a range of personas for each business segment. A persona is created to represent a particular user that might use or interact with your business; whether they invest in services or purchase products or interact with your digital assets.
Conclusion:
It is pivotal that you analyse all the research you have gathered from step one of building your digital strategy because it allows you to gain a true understanding of your business and your industry. Once you have analysed all the collected information, take these objectives, considerations and learnings to supplement your digital strategy. The next step to your digital strategy is to set your business' objectives and vision – both internally and externally. This will be covered in-depth in our next series blog, step three: setting your objectives.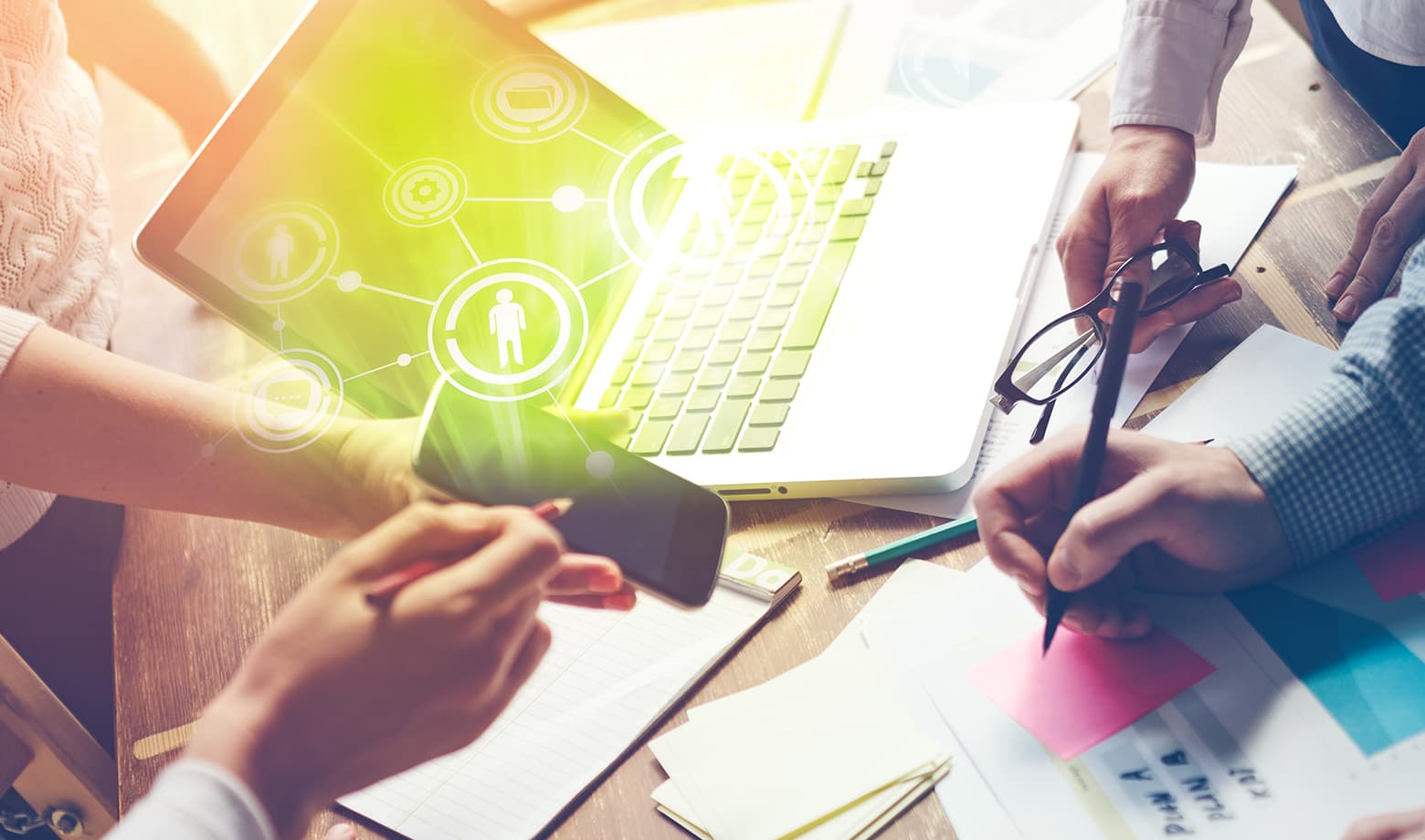 Want to get in touch?
Fill out the form below and let's talk about your next Digital Strategy.