Step 6 of a digital strategy: perform keyword research
As part of your digital strategy, it is important to have a keyword strategy in place as it is essential for establishing the foundation of your digital assets and communications plan. This is because keywords have the potential to ensure the success of your digital presence and online campaigns.
According to Moz, "keywords are ideas, topics and phrases that define what a piece of content is about…they're also the words and phrases that end-users search in search engines [Google, Yahoo, Bing]." These phrases include voice to text questions due to the increase in mobile usage. Keyword research is therefore important to identify where you should position your business within the digital space.
Before beginning your research, outline your business' services and offerings, then define where you wish to become industry experts. For example, Incremental are experts in digital strategy, loyalty programs and incentive programs – so, naturally, those highlighted our first set of keywords.
Once you have discovered where you want to position yourself digitally, use online tools such as SEMrush, Google Keyword Planner and Buzzsumo to research your keywords' search volumes. Along with giving you a monthly search volume for the keywords, these tools will also highlight long-tail keywords you can incorporate into your content, as well as possible content topic ideas moving forward. Along with using these tools, monitor the keywords and queries that display at the bottom of Google's Search Engine Result Pages (SERP). By doing this, you will gain insights on what your target audience is searching for.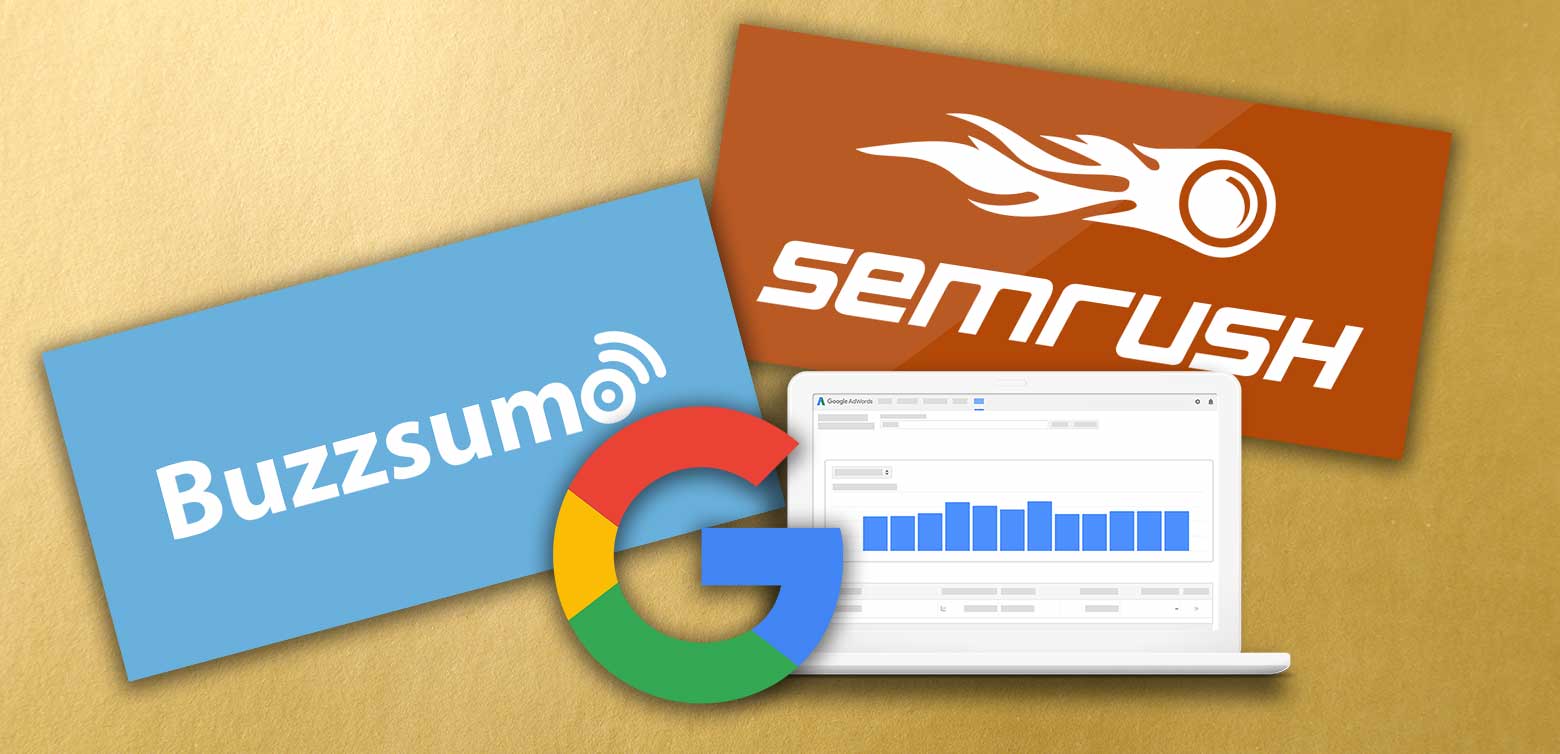 Long-tail keywords are phrases that contain three or more words and have a clearly defined intent. These styles of keywords allow us to capture a niche audience and generally have less competition compared to shorter keywords. An example of a long-tail keyword is, developing a digital strategy and why digital strategy is important, whereas a short keyword is simply digital strategy.
After researching the phrases, pick the keywords that have the most relevance to what you offer and what your business are thought-leaders in. The keywords you choose to target will determine what kind of traffic your website receives through search engines. Once you have outlined the keywords you will be working with, use them as the basis to create new content topics and digital marketing, including Search Engine Marketing (SEM).
When creating content for your website it is pivotal you include the selected keyword in your headline, as well as within the body of the text. According to Moz: "keywords should be employed on each page of your site…this includes the title tag and body of your content, your URL, the meta-description and alt-attributes of images on the page. All of these places will help clue search engines in, on what your content is really about."
By getting these steps right on your website and within your content, it increases the chances of your page ranking higher on search engines for that particular keyword, while also generating organic traffic to your site. To ensure you are writing the right content for your website and that you organically rank on search engines, you need to develop a thorough understanding of the needs of your visitors and the language they use when making enquires online.
The selected keywords will also be implemented as part of your overall Search Engine Marketing (SEM) strategy. SEMs are text-based advertisements that appear at the top of the search pages – these are usually tagged as "ad". These ads are triggered and filtered by the keywords that are located within them. The keywords within the ad must solve the query coming via the search engines by the end-user.
The above knowledge is crucial because keywords are as much about your audience as they are about your content. This is because the way you describe what your business offers within content could be slightly different to how some customers may ask or search for it. That's why performing your research before implementing and publishing is important.
During your keyword strategy and the production of your content, ensure you have a mix of short and long-tailed keywords that you are focusing your content on. This is important because you need to ensure your content takes the audience on a journey, meaning it offers them value before and after they have made their decision. To ensure you are producing content surrounding these strategies, regularly undertake keyword research and use your findings accordingly.
In conclusion; when executing your digital strategy, you need to research the appropriate keywords you wish to include within your website and content. By conducting this research, it allows you to develop knowledge on what your target audience is searching for online, the volume of your competition for that particular wording and also content topic ideas and phrases to solve your audience's search queries.
If you successfully perform your research and implement your findings within your digital strategy (including future content production), you dramatically increase your chances of being recognised by search engines and will be ranked organically higher. This then has the potential to increase your organic traffic and possible future leads – all for no extra cost. Remember, the higher you are ranked on search engines, the easier your current and future customers can find you.
Want to get in touch?
Fill out the form below and let's talk about your next Digital Strategy.