Little Big Dash
Clients
Sanitarium Making fitness a fun family day-out
Thanks to Incremental, Little Big Dash grew by 350% year-on-year in Brisbane. In Sydney, Little Big Dash exceeded its target by 137% in its first year. The event's sponsor is Sanitarium.
Sanitarium pride themselves as the leading food manufacturer in delivering positive health and wellbeing projects to the Australian community. They are famous for their production of Weet-Bix, UP&GO and So Good.
The Challenge
Sanitarium approached Incremental with a big idea.
To bring to life their brand position built on health and wellbeing, Sanitarium planned to make fitness a fun family day-out via an obstacle course event.
Sanitarium required Incremental to develop the event's name and brand profile and to deliver a digital marketing campaign to make the events a success.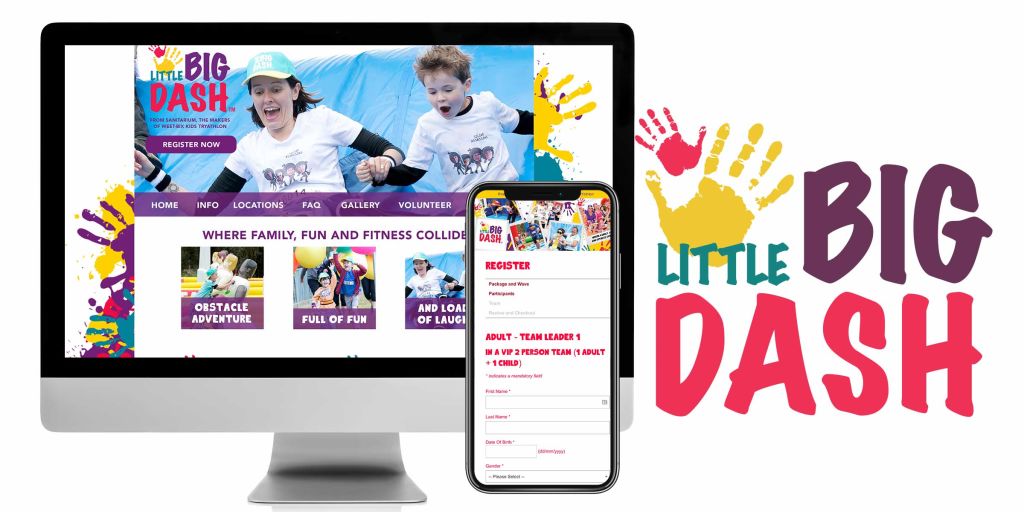 The Solution
Incremental created an inspiring brand name, Little BIG DASH. We then built the brand from the ground up.
A fun look-and-feel for the brand led to the creation of an engaging website, optimised to convert leads into registrations and ticket sales.
With the registration funnel in place, Incremental utilised a range of digital channels to drive traffic, including Facebook, Google Display Network, YouTube and eDMs.
To drive conversions, Incremental utilised data from the digital platforms to optimise the messaging and ad targeting. Incremental also built a loyal following for Little BIG DASH on Instagram and Facebook.
Facebook and the event's eDMs drove most of the conversions, while secondary channels delivered supporting messages and remarketing.
By consistently scrutinising the campaign data, Incremental optimised the campaign's targeting and the strength of the advertising messages.
Results
Little BIG DASH became the biggest event ever staged by Sanitarium.
At Little BIG DASH'S pilot event in 2014, 1,000 kids and adults took part. Then in 2015, Little BIG DASH took off – achieving sold-out events in Brisbane and Sydney. Brisbane achieved incredible growth: 350% year-on-year. Sydney finished 137% over the target and with 7,100 participants overall.
Want to get in touch?
Fill out the form below and let's talk about your next Loyalty, Incentive or Digital strategy.